Department of School Health Services
The primary goal of the Department of School Health Services is to ensure the good health of each child so that educational goals can be met. Our Certified School Nurses oversee the health screening programs required by the State of Pennsylvania in addition to providing assistance with illnesses and injuries that occur during the school day. Individual health care plans are developed for students with specific health needs in collaboration with parents and physicians. The Certified School Nurses are also an integral part of the school safety and student assistance programs.
Each year, parents and guardians are asked to complete the Emergency Treatment Data Card. Please make sure that we have valid phone numbers and contact information so that we are able to reach you in the case of an emergency. When changes occur to your contact information, please inform us immediately. In addition, we ask that you complete and sign the Williamsport Area School District "Information for Health Office" card. Please complete both sides of this card since both are important for the nursing staff. One side provides us with information regarding your child's pertinent health problems and the other side gives permission to administer Acetaminophen, antacids or calamine lotion to your child.
Parents and guardians are encouraged to call, email or visit the school nurses in order to discuss your child's health concerns. Please remember that a school nurse is not a doctor and may not diagnose an injury or illness.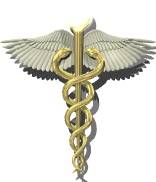 Krista Fagnano, Dept. Chairperson
Dept. of School Health Services
(570) 327-5500, ext. 33547